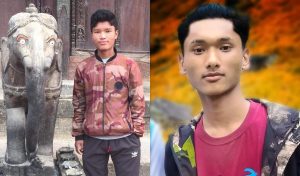 Congratulations to Ganesh Tamang and Kamal Shahi for passing the SEE exam with A+ grade. The result was published on 7th August 2021.
Ganesh- GPA 3.95 and Kamal- GPA 3.80.
A proud moment for all of us!
We, Yatra Nepal are very grateful to all of our supporters for their continued support to make this happen which would have never been possible without your helping hands.
Secondary Education Examination (SEE) is Grade 10 examination and one of the most important examinations of Nepal. It is a form of evaluation that determines what courses students are able to choose for their higher studies according to their SEE grades. It marks the bridge between school and college.
Both Ganesh as well as Kamal wants to study Management courses for College Studies (10+2-Higher education).
We wish both of them all the best in their future endeavors.